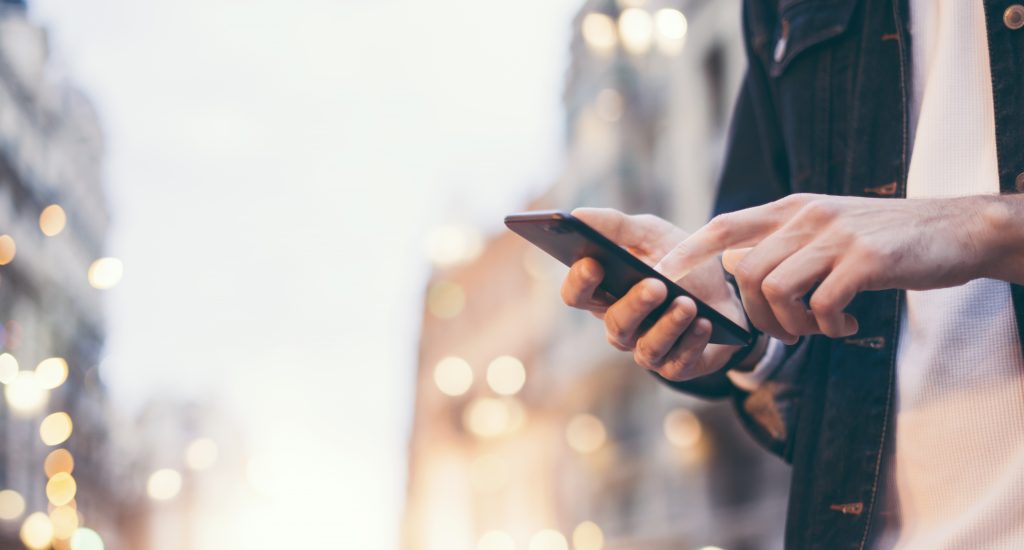 Zabezpieczenie rozwiązań IoT może być potrzebne z różnych względów. Jest to bardzo istotne niezależnie od tego, czy chcesz powstrzymać hakerów przed manipulowaniem danymi czy ochronić swoje urządzenia przed atakami DDoS.
Tych pięć pomysłów pozwoli Ci poprawić poziom bezpieczeństwa rozwiązań:
1. Korzystanie z bezpiecznych metod komunikacji
Większość połączonych rozwiązań nie dysponuje koniecznymi funkcjami zapewniającymi bezpieczeństwo, przez co należy wdrożyć zabezpieczające rozwiązania komunikacyjne. Zalecamy korzystanie z sieci VPN. Sieć VPN jest pod względem sposobu działania podobna do prywatnej sieci lub dzierżawionej linii, choć dane są w tym przypadku przekazywane przez Internet. Wszystkie operacje są jednak szyfrowane, dzięki czemu można chronić informacje przed dostępem osób z zewnątrz. Dodatkowo daje to możliwość wykrycia próby manipulacji.
2. Wybierz rozwiązanie w zakresie łączności z wbudowanymi funkcjami bezpieczeństwa
Tworzenie bezpiecznych sieci mobilnych wymaga wiedzy i czasu. Kompleksowe rozwiązania systemowe, w połączeniu z brakiem specjalistycznej wiedzy z zakresu IT, mogą szybko stworzyć problemy w zakresie bezpieczeństwa. W związku z tym zabezpieczenia powinny stanowić integralną część rozwiązania. Dzięki temu użytkownicy mogą zarządzać rozwiązaniem, nie martwiąc się o ważne ustawienia z zakresu bezpieczeństwa.
3. Znajdź rozwiązanie o wysokim poziomie automatyzacji
Podczas standardowego dnia pracy wszyscy ludzie popełniają około 5-10% błędów. Mogą być to drobnostki, jak na przykład literówka w e-mailu. Czasami jednak zdarzają się błędy niosące dużo większe konsekwencje, takie jak na przykład zezwolenie na dostęp niewłaściwego adresu IP przez zaporę. Dzięki wysoce zautomatyzowanemu rozwiązaniu z zakresu łączności można uniknąć 5-10% problemów w zakresie bezpieczeństwa. Wybierz rozwiązanie, które automatycznie tworzy sieci VPN i bezpieczne połączenia.
4. Zachowaj kontrolę, śledząc połączenia i dostęp użytkowników
Aby uniknąć wycieków poufnych informacji, ważne jest to, aby administratorzy mogli dokładnie śledzić dane rozwiązanie. Jakie urządzenia są podłączone? Gdzie przepływają informacje? Co z użytkownikami? Zaniedbanie połączeń oraz użytkowników, a także ich pominięcie może skutkować problemami z zakresu bezpieczeństwa. Pamiętaj, aby odebrać dostęp do systemów osobom odchodzącym z pracy, a technikom przyznać tylko ograniczone uprawnienia.
5. Pilnuj, aby w urządzeniach zmieniano domyślne hasło.
Choć ostatni krok wydaje się z pozoru oczywisty, zaskakująco często jest jednak pomijany. Należy koniecznie zmieniać standardowe hasło we wszystkich urządzeniach! Z uwagi na to, że urządzenia IoT mają często proste systemy kontroli dostępu i łatwe do odgadnięcia hasła, hakerzy mogą je bez trudu złamać. Zmiana domyślnego hasła w urządzeniach to prosty, ale ważny krok. Ustalając hasło pamiętaj, aby stanowiło ono kombinację wielkich i małych liter, liczb, a także znaków specjalnych.
E-book: Słowa i zwroty powiązane z  Internetem Rzeczy
Pobierz nasz słownik i zapoznaj się z najważniejszymi wyrażeniami w Internecie Rzeczy