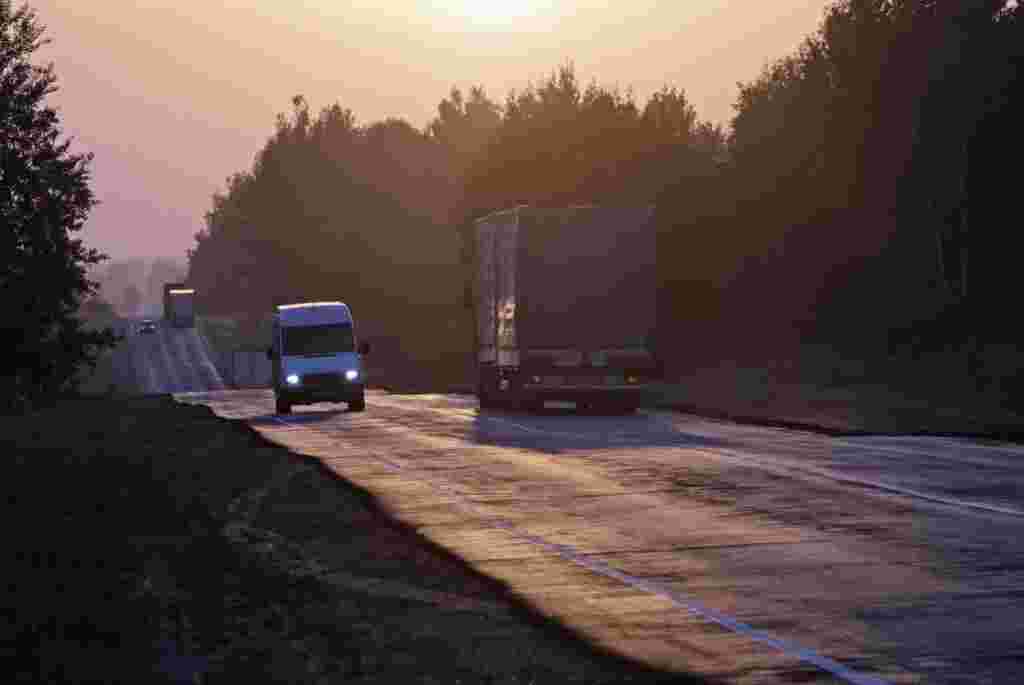 Zarządzanie dużą flotą wiąże się z wyjątkowymi wyzwaniami. Menedżerowie floty są pod ciągłą presją, aby maksymalizować wydajność i obniżać koszty. W ostatnich latach innowacyjne technologie systemów kamer samochodowych odegrały ogromną rolę we wspieraniu tych celów.
Zalety systemu kamer pojazdu
Twoja firma może odnieść wiele korzyści z inwestycji w najnowszy system kamer samochodowych, taki jak system RoadView od AddSecure. Nowoczesna telematyka zapewni Ci pełny obraz tego, jak umiejętnie kierowcy kierują Twoimi pojazdami. Uzbrojony w te dane, będziesz w stanie zaprojektować i wdrożyć skuteczną i kompleksową strategię bezpieczeństwa drogowego.
Będziesz mógł łączyć zeznania kierowcy z nagraniami zdarzeń, takich jak kolizje drogowe i sytuacje potencjalnie wypadkowe. Będziesz w stanie zidentyfikować przyczyny incydentów i odpowiednio zareagować. Zalety systemu kamer pojazdu obejmują:
Poprawa stylu jazdy kierowcy
Redukcja wypadków z udziałem kierowców
Poprawa bezpieczeństwa na drodze
Szybsze rozstrzyganie sporów ubezpieczeniowych
Poprawa bezpieczeństwa przewożonych ładunków
Poprawa stylu jazdy kierowcy
Najnowocześniejszy system kamer pojazdu będzie zawierał wbudowany akcelerometr i czujnik g, z czujnikiem ruchu i lokalizacją GPS. Umożliwia to wykrycie wszelkiego rodzaju zdarzeń związanych z bezpieczeństwem, takich jak ostre zakręty, nadmierne hamowanie oraz kolizje. System automatycznie prześle materiał filmowy przed i po incydencie, aby Twoi pracownicy mogli się z nimi zapoznać.
Świadomość, że Twoje pojazdy zostały wyposażone w tę technologię, zachęci kierowców do zachowania szczególnej ostrożności podczas jazdy.
Redukcja wypadków z udziałem kierowców
Pierwszym pozytywnym skutkiem zainstalowania systemów kamer w pojazdach będzie natychmiastowe zmniejszenie szans na spowodowanie wypadu z udziałem pieszych lub rowerzystów.
Wysokiej jakości systemy kamer samochodowych zapewniają najskuteczniejszy sposób ochrony zarówno pojazdów, jak i kierowców. Instalując nowoczesny system – w tym kamery wewnętrzne i zewnętrzne – prawie całkowicie wyeliminujesz martwe pola podczas jazdy. Twoi kierowcy zyskają lepszą widoczność we wszystkich kierunkach, dając im pewność bezpiecznego wykonywania manewrów.
Poprawa bezpieczeństwa na drodze
Już od pierwszego dnia po instalacji będziesz mógł spodziewać się poprawy bezpieczeństwa na drogach i mniejszej liczby obrażeń kierowców i innych użytkowników dróg. Istnieje również (wyraźnie mniej ważna, ale nadal istotna) ochrona marki Twojej firmy, która ma silne wyniki w zakresie bezpieczeństwa ruchu drogowego.
Szybsze roztrzyganie sporów ubezpieczeniowych
Wysokiej jakości nagrania incydentów umożliwiają szybkie rozwiązanie prawie każdego incydentu, a także uniknąć sporów i obniżyć koszty. Co więcej, pozwalają skutecznie zweryfikować fałszywe oskarżenia lub próby wyłudzeń.
Kolejną wielką zaletą posiadania niezawodnego systemu CCTV w pojeździe jest to, że w momencie wypadku lub podobnego incydentu z udziałem osoby trzeciej, możesz szybko uzyskać dostęp do materiału wideo i przesłać go w celu natychmiastowej weryfikacji zdarzenia. Pomaga to:
udowodnić odpowiedzialność
sprawić, że cały proces likwidacji szkody będzie szybszy i mniej stresujący
obniżyć całkowity koszt opłat administracyjnych
Poprawa bezpieczeństwa przewożonych ładunków
W pełni kompleksowy system będzie zawierał wiele kamer w tym kamery w samej naczepie ciężarówki. Pomoże to chronić Twoją flotę przed wieloma niebezpieczeństwami. Dotyczy to zwłaszcza sytuacji ze zwiększonym ryzykiem nieuprawnionego dostępu i wynikających z tego naruszeń bezpieczeństwa.
Nie tylko kradzież stanowi zagrożenie. Dochodzi również do wielu incydentów, w których firmy zostały zmuszone do zniszczenia towarów wartych milionów euro po tym, jak nieautoryzowany dostęp spowodował, że ładunek się zepsuł i nie można go było sprzedawać. Wysokiej jakości materiał wideo okaże się niezbędny jako dowód dla policji, sądów lub przy składaniu roszczeń ubezpieczeniowych.
Umów się na DARMOWE demo już dziś!
Jako wiodący europejski dostawca telematyki wideo opartej na chmurze, nieustannie przesuwamy granice innowacji.
Chroń swoją flotę przed fałszywymi oskarżeniami. Zmniejsz liczbę incydentów i popraw zachowania kierowców dzięki naszym zintegrowanym systemom kamer pojazdu.
Umów się na darmowe demo już dziś i dowiedz się więcej o zaletach systemu kamer pojazdu!