Twój transport w nowoczesnej chmurze. Od zlecenia do faktury.
TMS przygotowany z ekspertami i praktykami, który przenosi zarządzanie firmą transportową na wyższy poziom.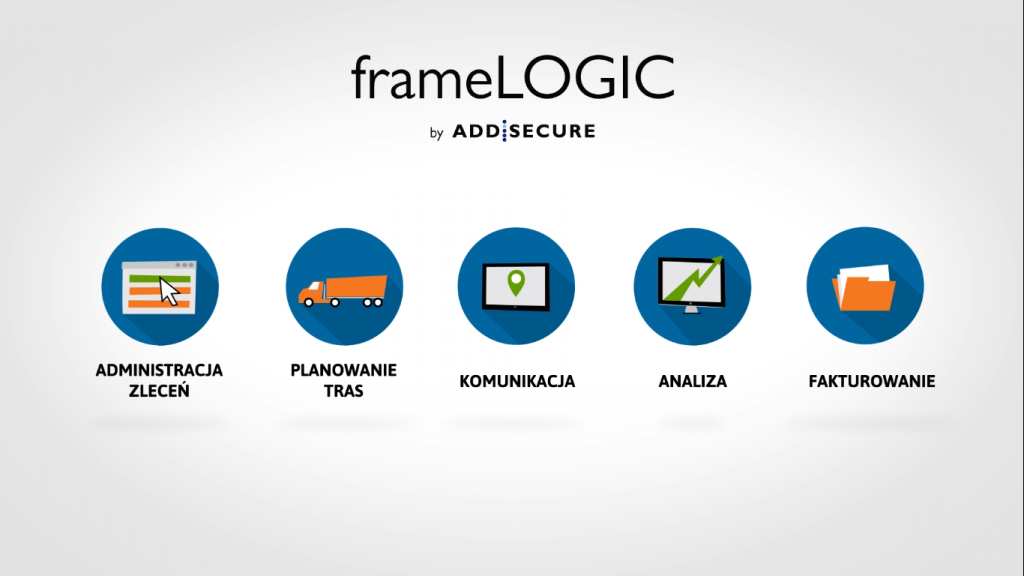 Zobacz jak TMS może usprawnić Twoją firmę
Cały proces transportu dostępny online

Łatwe planowanie metodą "przeciągnij & upuść"

Ogranicz puste przebiegi

Poznaj rentowność zleceń przed ich podjęciem
Sprawdź nasz system TMS w akcji!
Zamów demo i przekonaj się jak nasz system może wesprzć Twoją firmę.
Co zyskujesz z TMSem?
Łatwe planowanie tras i zasobów
Przypisuj pojazdy i kierowców do zleceń przeciągając je w prosty sposób na diagramie. System automatycznie wyklucza niedostępne zasoby, znacznie ułatwiając cały proces.
Automatyzujesz pracę dyspozytorów
Koniec planowania transportu na potężnych, białych tablicach. Przenieś proces do aplikacji i automatyzuj nawet tak zaawansowane operacje jak depozyty i "przepinki".
Eliminujesz puste przebiegi i doloty
Dzięki prostemu wyszukiwaniu pojazdów do realizacji tras powrotnych zredukujesz do minimum puste przebiegi i podniesiesz rentowność poszczególnych przejazdów.
Znasz rentowność każdego zlecenia
Ewidencja przebiegów, z podziałem na kilometry krajowe i zagraniczne, z frachtem i puste. Podsumowanie kosztów tankowań, zużycia paliwa i AdBlue. Precyzyjne wyliczenie rentowności.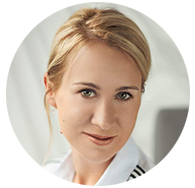 TMS generuje kilkadziesiąt tys. PLN oszczędności miesięcznie, wspierając nas na każdym etapie procesu transportowego. Od zlecenia do faktury.
Anna Ozimek-Stanuch, EPO-TRANS
Czytaj więcej: Case study EPO-Trans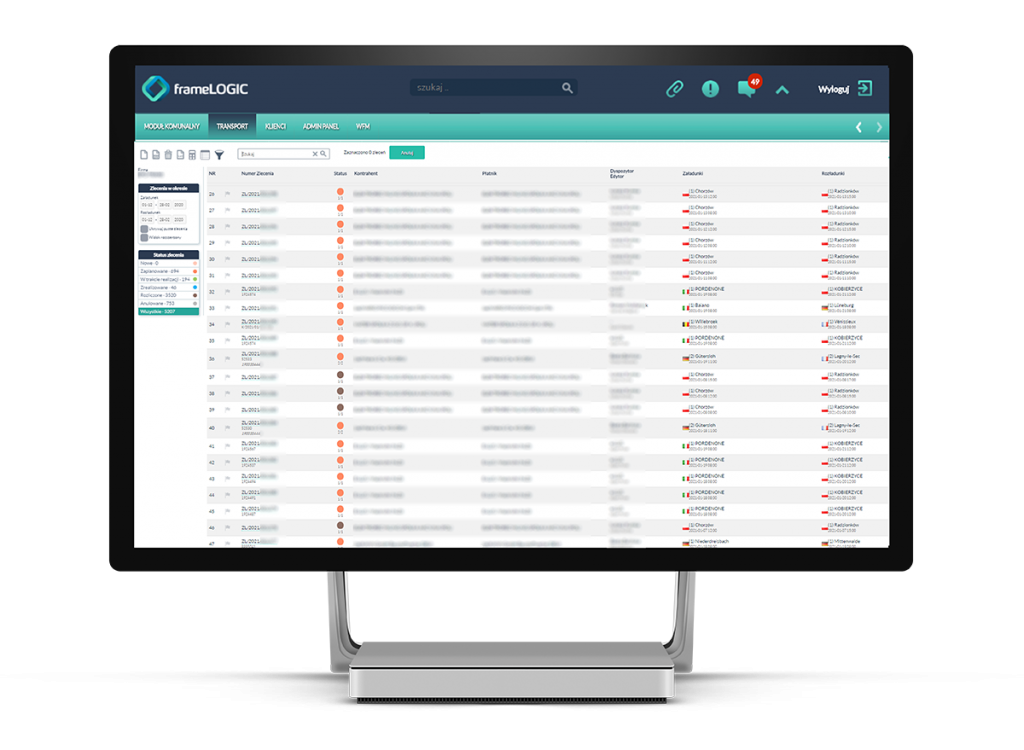 Księga zleceń
Pełna ewidencja zleceń od kontrahentów, gromadząca tak szczegółowe dane jak: miejsca załadunku i rozładunku, przewożone towary oraz konkretne wymagania co do naczepy.

Integrację z systemami zewnętrznymi (Transporeon, E-lis)

Kopiowanie danych z istniejących zleceń

Ewidencja kontrahentów i przewoźników

Prezentowanie podstawowych informacji o zleceniu:

Eksport danych do XLS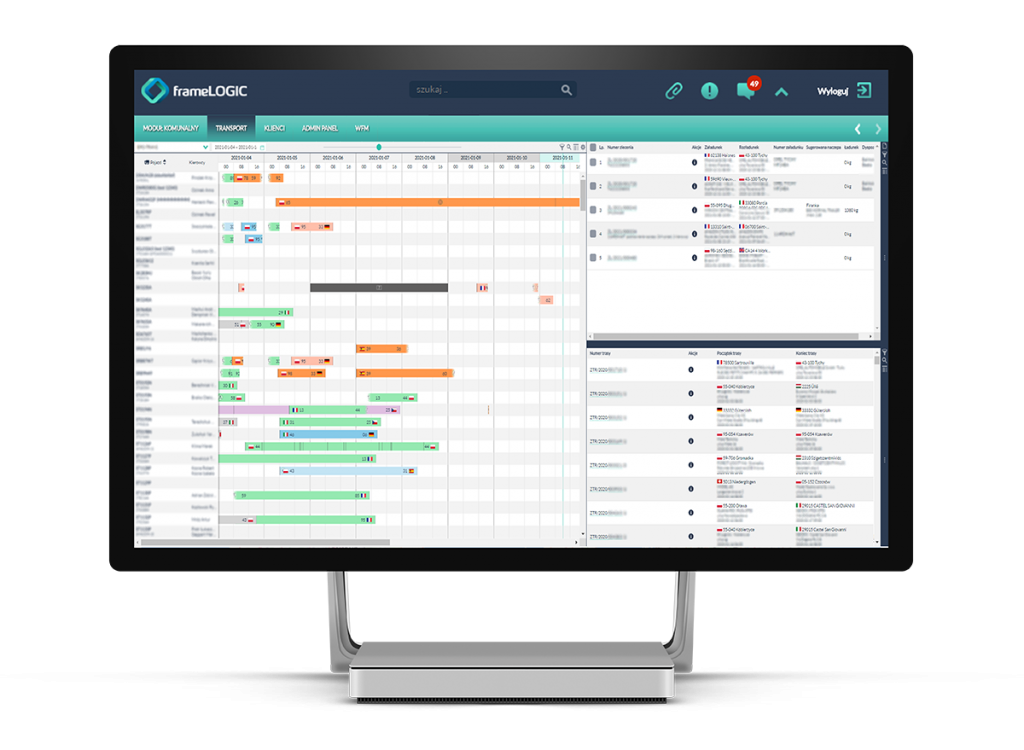 Planowanie transportu
Rozbudowane i jednocześnie intuicyjne narzędzie do planowania transportu gwarantujące kontrolę nad realizacją tras.

Za pomocą diagramów rozłożonych na osi czasu, prezentowane są zlecenia i ich obecny status realizacji. Łączenie wielu zleceń w trasy czy przypisywanie zestawów oraz obsady do ich realizacji jest proste jak nigdy dotąd dzięki metodzie "Przeciągnij i upuść".

Jako jedyne rozwiązanie na rynku pozwala na zarządzanie depozytami oraz "przepinkami" w trakcie realizacji.

Proste wyszukiwanie pojazdów do realizacji zleceń powrotnych, zarządzanie zleceniami spedycyjnymi, kontrolowanie absencji kierowców, alerty przekroczenia limitu kupieckiego kontrahenta oraz przekroczenia terminu ważności dokumentów przewoźnika.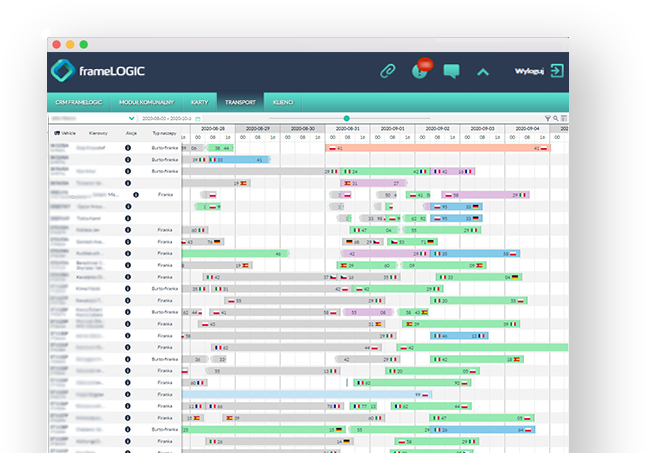 AI Autoplaner
Autoplaner to przełomowe narzędzie do planowania transportu. Bazując na algorytmach sztucznej inteligencji (AI) analizuje on najkorzystniejsze połączenia pojazdu z trasą, biorąc pod uwagę wszystkie pojazdy oraz trasy jednocześnie.

Sugeruje optymalne wykorzystanie dostępnych zasobów.

Prognozuje łączny wynik finansowy dla zaplanowanych tras oraz indywidualnie, dla każdej trasy z osobna pozwalając odrzucać trasy o niskim dochodzie.

Sprawdzenie efektu planowania na liczbach (przychód, marża, zysk, przychód /km itd.)

Analiza tras i dolotów z uwzględnieniem parametrów pojazdu (przebieg trasy i koszty dróg)

Planowanie może być realizowane w oparciu o 3 dostępne modele AI, wybierane przez klienta: najwyższy zysk (kwota), najwyższa marża (% frachtu), najkrótszy dystans

Autoplaner uwzględnia: koszty i dystans dojazdu do załadunku, koszty zlecenia w tym koszty dróg, koszty procedur dodatkowych, koszty ogólnozakładowe, możliwość podjęcia ładunku w wyznaczonym czasie tj, dojazdu do załadunku z uwzględnieniem czasu dojazdu, czasu pracy kierowcy, czasu wykonania czynności dodatkowych (np. myjnia)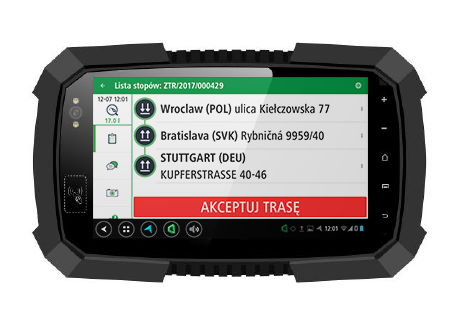 Rozwiązania mobilne
Mobilna końcówka systemu TMS dla kierowcy.

Umożliwia dyspozytorom przesyłanie tras na terminal, a w drugą stronę na raportowanie do biura postępów w wykonywanym zleceniu, wysyłanie informacji o załadunku / rozładunku oraz przesyłania zdjęć i skanów dokumentów.

Dedykowane scenariusze elastycznie dostosowywane do procedur klienta.

Możliwość podpisu doręczenia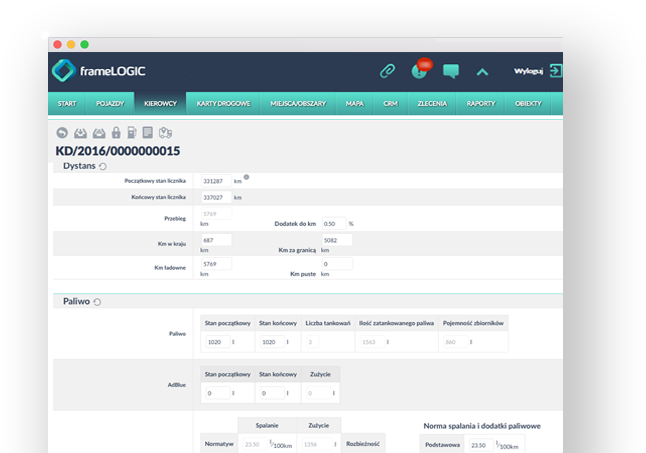 Transportowa Karta Drogowa
Narzędzie kontrolingowe dostosowane do specyfiki branży transportowej.

Ewidencja przebiegów, z podziałem na kilometry krajowe i zagraniczne, wykonane z frachtem i na pusto.

Podsumowanie konsumpcji paliwa, tankowań i zużycia AdBlue.

Precyzyjne rozliczanie kosztów poszczególnych tras i zleceń oraz analiza ich rentowności.

Wyliczanie dodatku do zużycia za każdy tonokilometr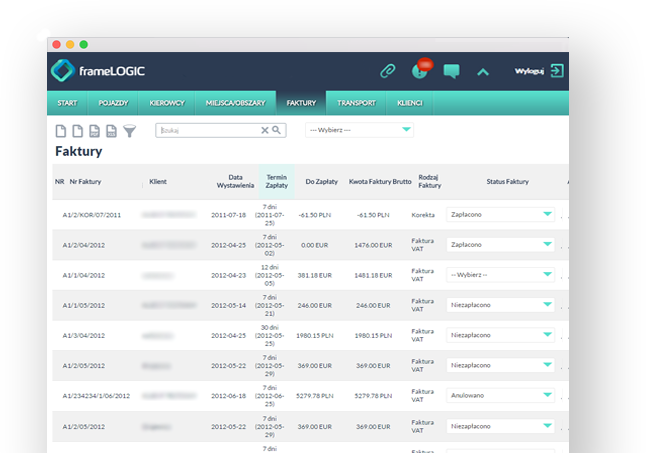 Fakturowanie
Automatyzacja procesu wystawiania faktur, w oparciu o zrealizowane zlecenia.

Umożliwia wystawianie faktur zbiorczych i okresowych.

Pozwala na ręczne wprowadzanie informacji o płatnościach lub ich import z aplikacji zewnętrznych.

Cały proces zwieńczony wysyłką faktur do klienta.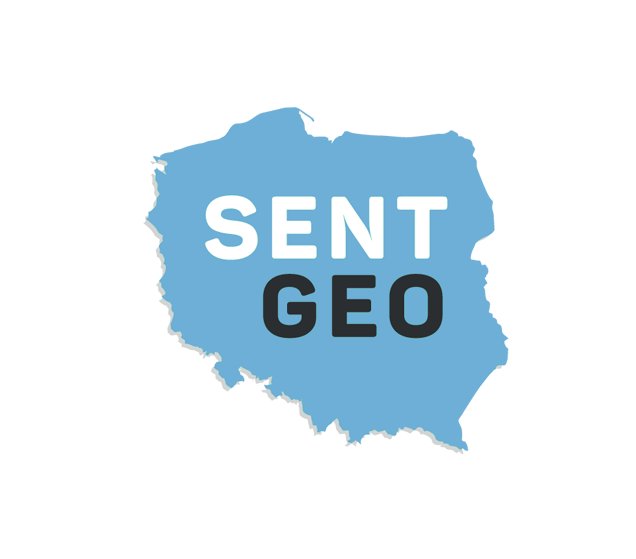 SENT GEO
Prezentacja w jednym miejscu wszystkich niezbędnych parametrów wymaganych dla zgłoszeń SENT

Zgłaszanie pojazdów do systemu PUESC dostępne poziomu aplikacji frameLOGIC

Stały kontakt z platformą e-Przewóz

Zarządzanie procesem przesyłania pozycji GPS pojazdów do SENT

Kontrola rejestracji danych lokalizacyjnych do platformy PUESC

Zdjęcie z kierowcy obowiązku włączenia/wyłączenia urządzenia lokalizacyjnego (telefon z aplikacją SENT GEO)

Alert braku lokalizacji podczas przewozu SENT (np. w przypadku awarii operatora GSM)

Powiadomienie na terminal kierowcy (np. w przypadku awarii operatora GSM)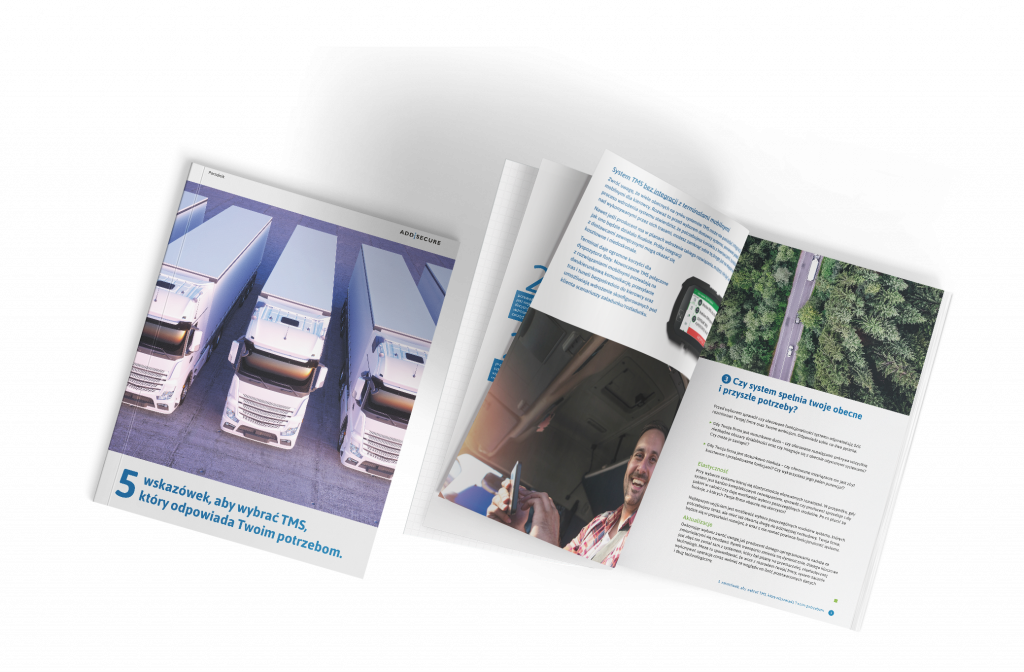 Nie wiesz od czego zacząć? Pobierz nasz poradnik!
Przygotowany przez nas poradnik to 5 prostych, ale ważnych kroków, dzięki którym będziesz wiedział/a na co zwrócić uwagę podczas wyboru systemu. Mamy nadzieję, że dzięki naszemu poradnikowi, poszerzysz swoje postrzeganie rozwiązań TMS i że dzięki niemu pomożemy Ci wybrać rozwiązanie najlepiej dopasowane do twoich potrzeb.
Chcę pobrać poradnik!