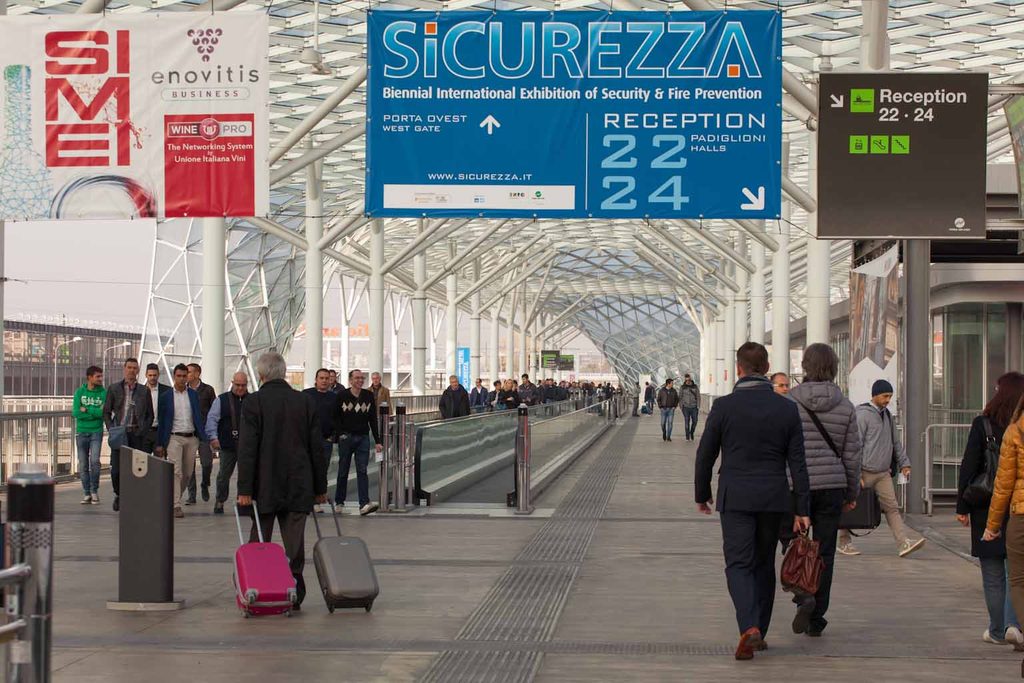 It´s early morning and I am having my morning coffee and getting prepared for the first day of Sicurezza 2019. Sicurezza is one of the biggest and most interesting trade fairs of the Europen security sector. I have been here for the last three years as a visitor, but this is the first year as a Exhibitor. According to the trade fair more than 25 000 people in the security sector will visit the fair grounds during this week. I am excited and so should you be! Not only is there about 600 exhibitors showing up products and solutions, but this is also a good opportunity to ramp up your knowledge and expand your network in the sector. I have studied the conference program of the trade fair and I find a lot of interesting subjects that will be discussed.
Here are my five tips on what you should not miss at Sicurezza 2019!
Wednesday:
Focus on Fire Prevention. 
A very important subject. Everyone dealing with fire and security should keep up with the technology changes and keep them self updated in this area.
When: 11:00
Where: sala Giove (hall 5)
Thursday:
Urban Security Scenarios
International Framework, Technological Trends and New Business Models in the Field of Public-Private Partnerships
When: 10:00
Where: sala Giove (hall 5)
IP-Networks
When: 10:00 and 14:00
Where: hall 7, stand N11-P12
Friday:
The certification revolution
The speaker asks himself; Where are we now? Thats a  good question. More and more companys describe their products in vague terms and it sounds almost like they are certified. But what does it really mean to be certified for real?
When: 10:00
Where: sala Vulcano (hall 5)
Iot and Wireless
The speaker will talk about regulatory changes. Mabey not the most exciting subject in this list, but it is important to keep yourself updated on this.
When: 12:30
Where: Where: sala Vulcano (hall 5)
IoT-dictionary

: Key expressions within IoT

Learn more about the industry and get an understanding of key expressions within IoT.